RKS SIEBDRUCKRAKEL
Hohe Schichtdicken mit bestmöglicher Homogenität? Linienfeinheiten unter 40µ? Bestmögliche Reproduzierbarkeit ohne Zuwächse? Extrem hohe Standzeiten?
RKS Rakelsysteme bieten die perfekte Lösung wenn Sie wirtschaftlich, ergonomisch und vor allem reproduzierbar in Serie drucken wollen.
Dabei berücksichtigen wir Ihre jeweiligen Druckparameter und fertigen unsere Produkte abgestimmt auf Ihr persönliches Anforderungsprofil.
So vielfältig Ihre Anforderungen sind, so vielseitig sind unsere Lösungen.
Ihre große Auswahl für alle Einsatzzwecke




LOPEC 2022
The trade fair for printed electronics
LOPEC (Large-area, Organic & Printed Electronics Convention) is the leading trade fair and the most important conference for the printed electronics industry. The event takes place at the high-tech location Munich. It is the leading global platform for the industry and provides guidance in every aspect of the industry, from application to research. It connects, inspires and puts ideas into practice. For today and tomorrow. This is the place where printed electronics come to life.
Exhibition: March 23–24, 2022 | ICM – Internationales Congress Center München
Conference: March 22–24, 2022 | ICM – Internationales Congress Center München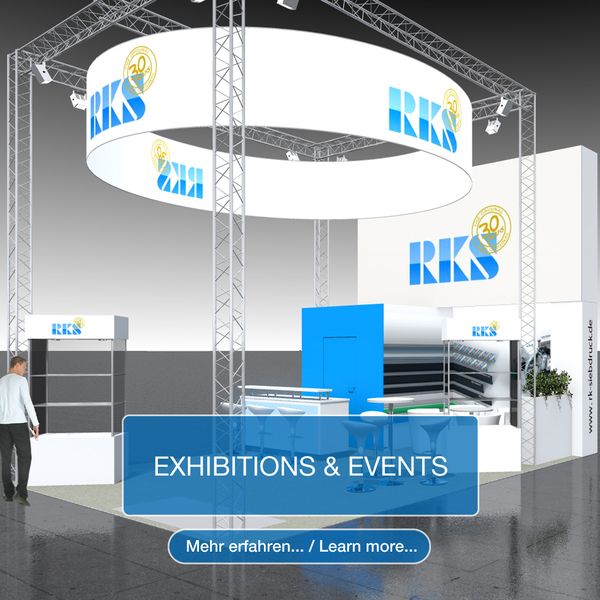 Previous
Next
DER NEUE RKS KATALOG
Der neue RKS Katalog 2022
Zum Durchblättern oder Herunterladen. Wie gewohnt finden Sie hier ein umfangreiches Sortiment an Qualitätsprodukten rund um das Thema "DRUCK".
RKS TERMINE
Veranstaltungstermine 2022
Wir werden auf folgenden Messen / Kongressen ausstellen.
Über Ihren Besuch auf unserem Stand würden wir uns sehr freuen.
RKS SERVICE
Service aus Leidenschaft
Kompletter Service & Wartung für Ihre Siebdrucklinien und Weiterverarbeitungsanlagen.